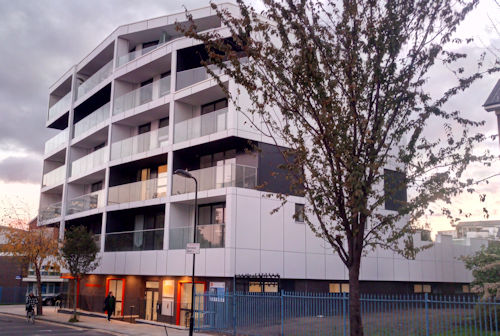 Welcome to the


HBC

Community Centre

Welcome to Homerton's newest Community Centre (Village Hall). We do not believe that a community centre should be defined as a low cost and low quality provision. Our plans are to provide a high quality Village Hall for the use of the residents of Homerton, Hackney East London. We hope that the centre will provide a place for local residents to engage with a variety of services provided by Homerton Baptist Church, voluntary sector organisations, local service providers and even have somewhere to hold personal functions (e.g. parties).

A village hall is a charitable community facility that is available to the public in a particular area for community-related recreational activities. We provide meeting rooms, halls and conference rooms catering for 2 - 250 people, with the aim of providing benefit to the local community.

We hope to ensure a state of the art premises and facilities for local residents to consider part of their community. We aim to ensure that the premises will be used to provide services to all ages. We envisage activies such as youth clubs, after school clubs, coffee mornings, support groups, and much more besides. We believe the opportunities are as vast as the imagination and/or needs of local people.